Sculpture for Leonia is very involved with the local schools. Our mission to educate and enrich children's lives is important to us. A few examples are listed below.
---
Students from ACS Elementary School created colorful ceramic butterflies and flowers with art teacher Ms. Edgarian. They were on display at the Sculpture Garden in the month of May.
---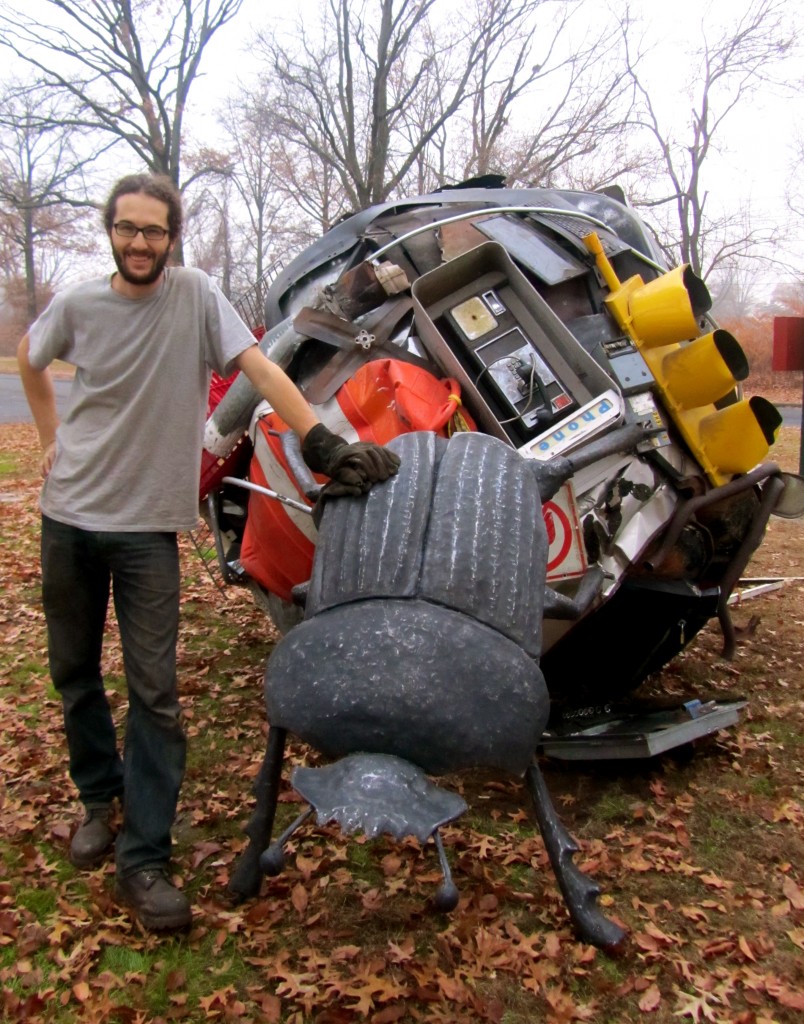 In the Fall of 2013 Adrian Landon visited the ACS School were he spoke about the Dung Beetle sculpture and how it represented humanity's need to recycle.
---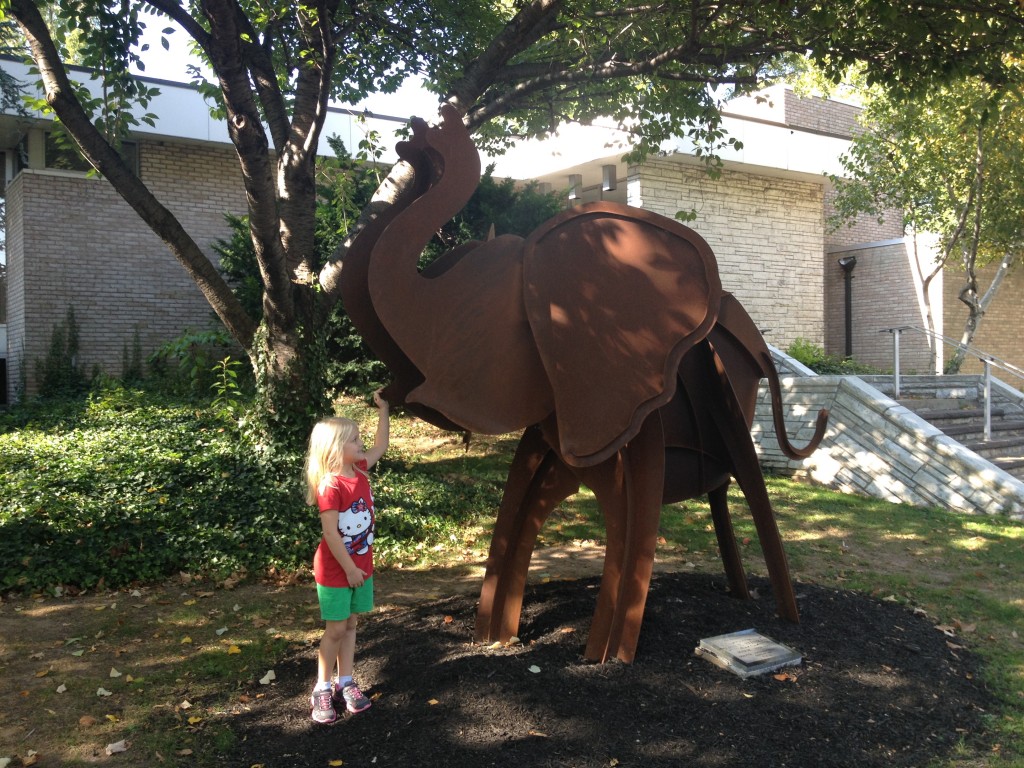 Sculpture for Leonia had a display in both the local library and the elementary school about the endangerment of Elephants around the world. These majestic animals are still hunted and killed for their ivory tusks.  The display also talked about the protection needed to prevent this.  The large Elephant sculpture by Fredrick Prescott near the Library entrance was the inspiration for this educational display.